---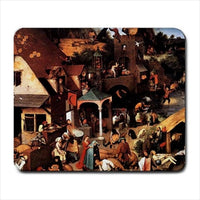 This Mouse Pad would make a great accessory for any Office, Computer Desk or Work Space!
This Mouse pad is imprinted (featuring the image pictured) on a surface of heat-resistant polyester fabric and backed by non slip neoprene rubber.
Measures approximately 9.25 x 7.75 inches and 1/8th of an inch thick. (23.5 cm x 19.7 cm)
Fade proof and machine washable.